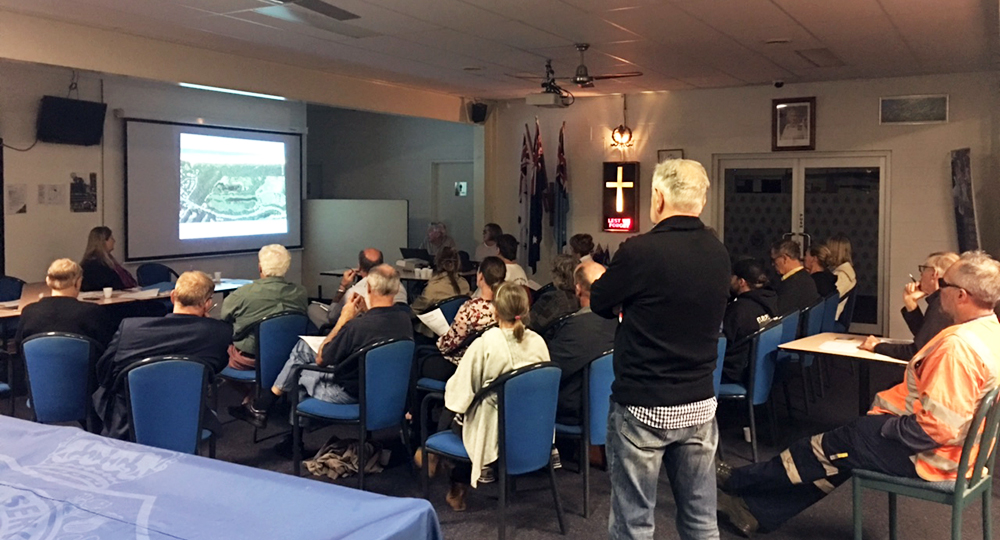 We would like to thank our local Mudjimba RSL for kindly allowing us to use their facility to conduct our last meeting. We were very fortunate to have Cr O'Pray attending as well as delegates from the Development Watch with presentation on impact of Sekisui Development on the North Shore.
Mudjimba Residents' Association general meeting was held on Tuesday night – 8th August 2017 at the Mudjimba RSL (43 Cottonwood Street, Mudjimba). We have had around 30 people attending.
Meeting Agenda
Welcome by President Martin Peelgrane
Presentation by the Development Watch on Yaroomba Sekisui House Project
Motion: New Mission Statement acceptance
Answers to submitted questions by Cr Jason O'Pray.
SCEC – attendance to their 36th Annual General Meeting, (29.6.2017)
Mid term Partnership Program Grant Acquittal
Pratt Surfing Word Development – raffle & update
Update on Flood Modelling for Twin Waters West & Airport
ResDev Subcommittee Report
Oscar – Update from latest meeting (27.7.2017) and Oscar draft letter to SCC on Laverty response to query on Economic Impact Assessment Guidelines re the Airport Expansion Project
---
The MRA meetings are held the FIRST Tuesday of every second month @ 7.00pm in the Association's Community Hall located at 41 Cottonwood Street Mudjimba.
Next meeting will be on 3rd October 2017 @ 7pm. All welcome.